How People in China Celebrate Christmas?
How People in China Celebrate Christmas
Most Chinese people do not celebrate Christmas at all. This is especially true in rural and minority areas, where Western and Christian influence are negligible. Christmas is not a public holiday in mainland China.
The commercial Christmas has become a major annual event in the major cities in China. On the streets and in department stores, there are Christmas trees, lights, and decorations. You'll hear Christmas music playing from the end of November, over the noise of the crowds shopping for Christmas season promotions. A Chinese [Father Christmas" ( Shèngdàn Lǎorén /shnng-dan laoww-rnn/) helps to make the scene complete.
Most Chinese people who celebrate Christmas do so as a happy occasion for get-togethers of friends, relatives, and couples. Christmas parties might be held at a friend's house, McDonald's, a karaoke cafe, restaurant, or bar. There is a festive atmosphere, and people enjoy the decorations and unusual music. Many younger Chinese see it as a ro mantic holiday for couples to exchange gifts and date.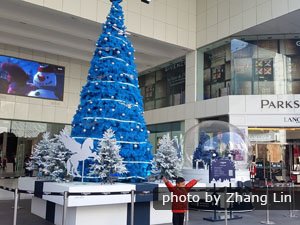 Replacement H14 air purifier Hepa Filter
After being pleated, fasten the PP media by EVA hot-melt adhesive, seal the two sides by PET belt. in the end, wrap up the four sides of pleats with black color cardboard frame.